Dylan Hayes is a top jazz pianist based in the Portland, Seattle and Bay Area. He is the leader of the Jim Knapp Orchestra, DX-Tet, and Dylan Hayes Electric Band. Dylan's debut record "Songs For Rooms And People" was released on Blujazz Productions on March, 2020.
His debut record is one of the top ten jazz albums of 2020 in The Seattle Times. A new band that Dylan co-leads called "Meridian Odyssey" released an album titled "Second Wave" that was listed as one of the top fifteen albums of 2021 in The Seattle Times.
Dylan has taken over the big band book of renowned composer Jim Knapp. He has studied big band arranging with Jim Knapp, who is one of his biggest influences in terms of writing and arranging for big band.
Dylan has arranged for the Full Circle Jazz Ensemble led by Nathaniel Paul Schleimer and Bob Hammer, who has arranged music for Charles Mingus's big band. Dylan was recently commissioned to arrange two compositions by Darrell Grant and Marilyn Keller for the Portland Jazz Composers Ensemble.
Dylan is a well rounded musician who has studied and played all different genres such as funk, salsa, classical, hip-hop, r&b, motown, reggae, rock, pop, and of course jazz. He has been asked several times to play at the "Piano Starts Here" event at the Royal Room, where he's had the opportunity to play the music of Duke Ellington, Count Basie, Chick Corea, Hank Jones, Fats Waller, Oscar Peterson, Gene Harris, Jaki Byard, Gonzalo Rubalcaba and Michel Camilo.
The centrum jazz workshop offered Dylan a chance to work with Jeff Hamilton and George Cables. Dylan's trio, under the direction of Jeff Hamilton was featured on the KNKX radio station.
Through performing at the centrum jazz workshop, the KNKX radio station asked Dylan to put together his own band to be featured live on the radio. Dylan has been featured on KNKX with his trio, quintet, and most recently with his octet called the DX-Tet.
Dylan is originally from San Francisco, and began playing piano at the age of 7. He attended an arts school in Novato, California, Marin School of the Arts, where he started playing in a rock, R&B, motown and funk band. As time progressed, he joined the top jazz band and realized the direction he wanted to take in his career as a musician.
His first two influences were Stevie Wonder and Ray Charles, who continue to influence him as a Pianist and Composer. Dylan's piano playing has brought him to share the stage with top tier musicians in both San Francisco and the Pacific Northwest such as Jay Thomas, Thomas Marriott, Evan Flory-Barnes, Christopher Brown and former member of Art Blakey's jazz messengers, Chris Amberger.
Dylan graduated from Cornish College of the Arts in 2019 where he studied jazz piano under the private instruction of Jovino Santos Neto and Marina Albero. Some other musicians he's studied with at Cornish are Dawn Clement, Chuck Deardorf, Peter Mack, Randy Halberstadt, Jim Knapp, and Dave Peck.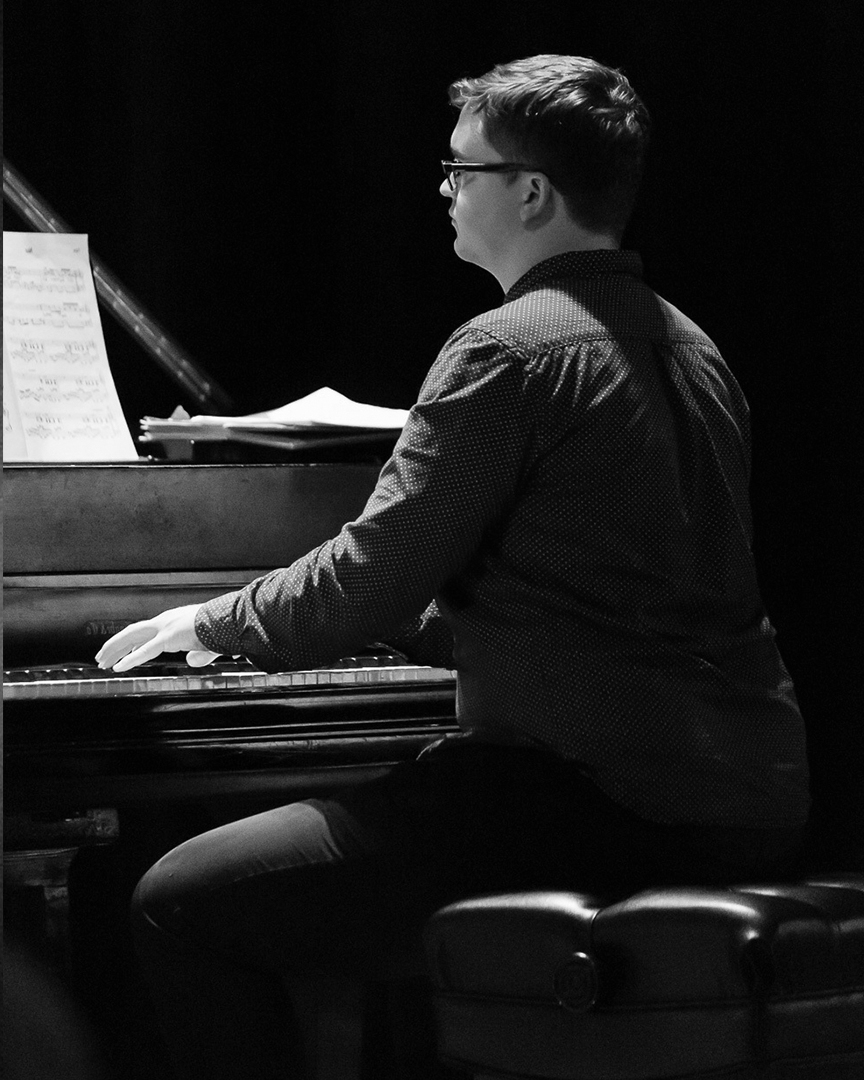 A trip to the seventh galaxy for the Space X generation, the accent here is on interplay and vibe rather than exploration. Young lions that know how to play well together and focus on achieving lift off.