Hailed as one of the most versatile and dynamic up-and-coming instrumentalists on the scene, Ben Feldman (b. 1999) is a multi-award winning bassist, composer, and educator currently based in NYC.
He holds a Bachelor's of Music in Jazz Double Bass Performance from the Manhattan School of Music, where he studied with Ron Carter and Buster Williams.
Growing up in Seattle, Ben benefited greatly from the city's strong jazz education. He began playing bass at the age of 13, inspired by his band director at Hamilton International Middle School, Dan Rowe.
He continued on to Garfield High School where he joined the top jazz band and orchestra, as well as the Seattle Youth Symphony Orchestra.
While in high school, he quickly began working as a professional bassist, playing with Seattle luminaries including Jay Thomas, Mark Taylor, Dawn Clement, Johnaye Kendrick, Bill Anschell and many others.
He also received numerous honors, including being selected as a member of the 2017 Grammy Jazz Band and the 2017 Vail Jazz Workshop.
Among his accolades, Ben Feldman is a recipient of the Manhattan School of Music Presidential Scholarship and has appeared at many distinguished festivals and venues, such as Dizzy's Club, The Django, musig im pflegidach, Jazz à Vienne, The Grammys After-Party, Umbria Jazz Festival, Montreux Jazz Festival, Newport Jazz Festival, and the Vail Jazz Festival.
Furthermore, he has shared the stage with world-renowned artists the likes of Stefon Harris, Sullivan Fortner, Dave Liebman, Regina Carter, Joey Alexander, and Matt Wilson.
His own projects include co-leading the NYC-based bands FRIENDSHIP and Meridian Odyssey, which have released three critically acclaimed albums.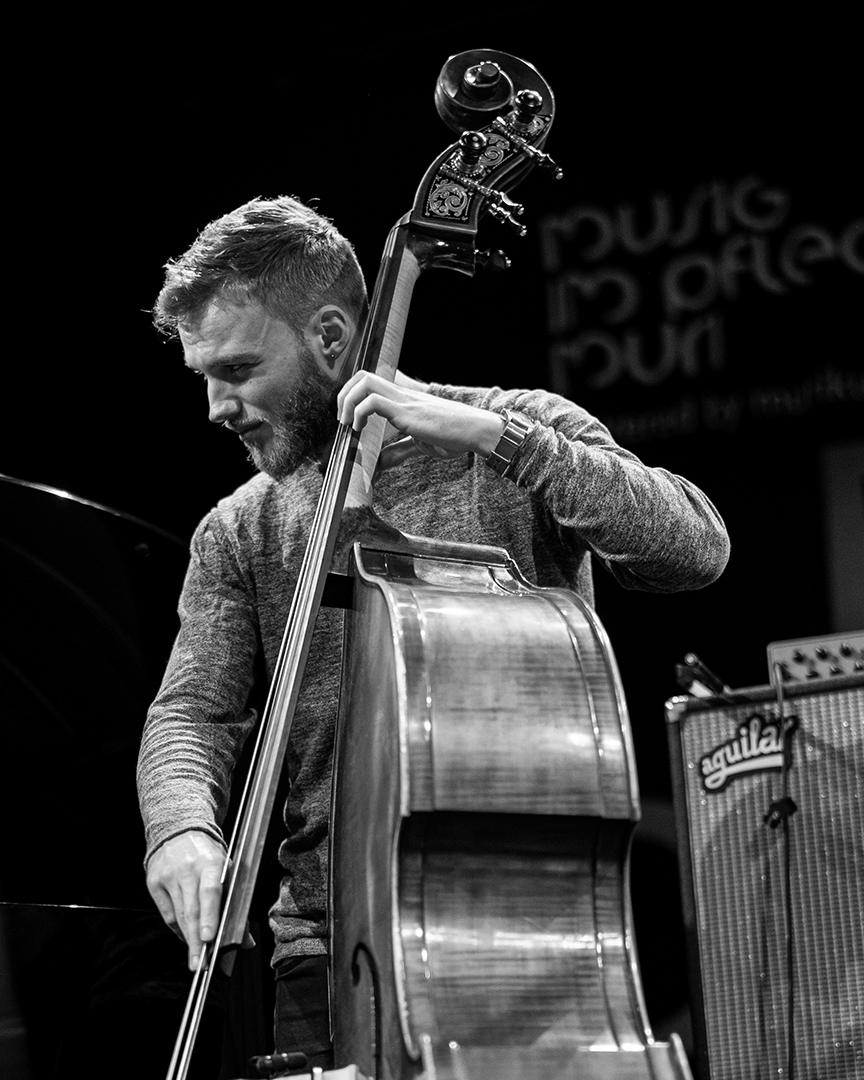 …this crew of hotshot young jazz players retreated to Alaska to crush salmon and record one of the year's most well-received Seattle jazz records in an airplane hangar.