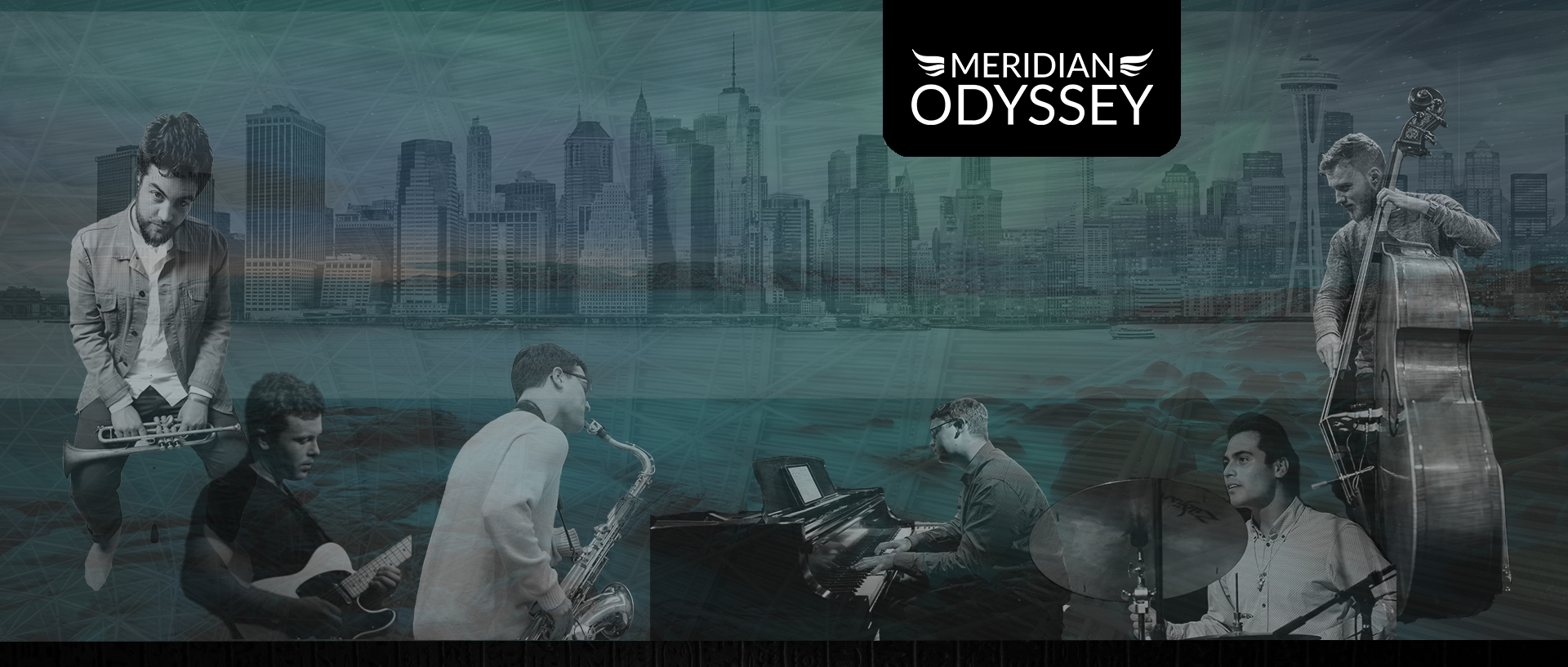 The Coast To Coast New Jazz Sensation
Meridian Odyssey is a band comprised of six musicians who are committed to creating a multi genre experience rooted in the history of jazz, rock, funk, and R&B in a forward thinking context.
All of the members of the group have worked together in various situations previously, but the first time they have performed and recorded as a group was for their debut record "Second Wave".
Throughout the coronavirus lockdown, drummer Xavier Lecouturier and
guitarist Martin Budde went back to Big Lake Alaska, where Martin grew up. Over the months, they assembled a studio in his fathers aircraft hangar and invited the three other musicians to rehearse new music to livestream and record.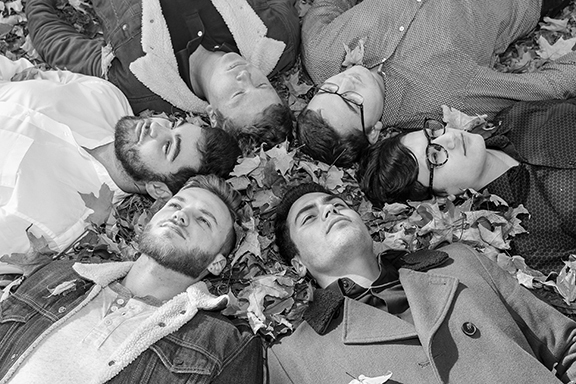 …incredibly talented; their youthful exuberance shines through on urgent and passionate uptempo flights and intense, moody ballads alike…the band's interplay – the musical conversation in each performance – is most striking to my ear.
 …this crew of hotshot young jazz players retreated to Alaska to crush salmon and record one of the year's most well-received Seattle jazz records in an airplane hangar. 
A trip to the seventh galaxy for the Space X generation, the accent here is on interplay and vibe rather than exploration. Young lions that know how to play well together and focus on achieving lift off. 
A Journey Through Jazz In Time And Space
Self-recorded in an airplane hangar in rural Alaska during a pandemic exile, 2021's Second Wave delivered the story of a group of young musicians using exceptional circumstances to create personal & musical connection, and ultimately, a stirring documentation of time-well-spent.
With this script in hand, Meridian Odyssey returned to Big Lake in August 2021, settling in for six days of intense rehearsals of nine new originals, with time off for sailing, flying and hiking together.
With trumpeter Noah Halpern joining the core band of saxophonist Santosh Sharma, bassist Ben Feldman, pianist Dylan Hayes, guitarist Martin Budde, and drummer/producer/engineer Xavier Lecouturier, the group found a new power and focus in their sound, with the expanded front line and the growing conceptual openness the band had developed.
Born from the perceivably "lost" years of '20 & '21, Earthshine will speak to the creative read and react of six musicians on the literal threshold of their careers. While a marvelous tale of its own, it portends to be but an entrance into a musical beyond.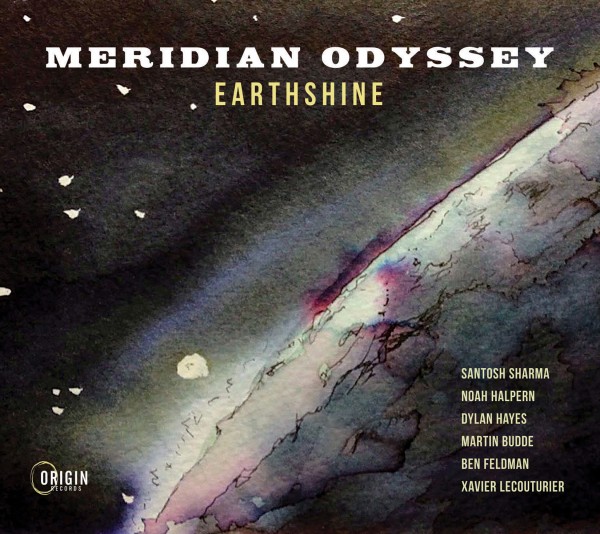 The Most Unusual Of Beginnings
Five brilliant and focused musicians who against odds imposed by history and impossibility, have risen to the occasion to create a recording that provides depth, joy and emotional outreach in times of isolation and hardship.
Developing their musical voices on the Seattle jazz scene, bassist Ben Feldman and saxophonist Santosh Sharma moved to New York for school and opportunity, while drummer Xavier Lecouturier, pianist Dylan Hayes, and guitarist Martin Budde became invaluable creatives in Northwest music circles.
Sidelined from various tours in 2020, the five ended up gathering in Alaska, learning to fly planes, composing, playing, and discovering that as a quintet, the joy of music and creation was rekindled, the weight of the moment lifted.
Setting up in an airplane hangar, the quintet live-streamed performances through the summer and with their new compositions in tow, self-recorded and produced "Second Wave."
The commonality of language acquired through hours of musical conversation between this group of friends quickly rose to fruition, producing sublime results for the listener.