Self-recorded in an airplane hangar in rural Alaska during a pandemic exile, 2021's Second Wave delivered the story of a group of young musicians using exceptional circumstances to create personal & musical connection, and ultimately, a stirring documentation of time-well-spent.
With this script in hand, Meridian Odyssey returned to Big Lake in August 2021, settling in for six days of intense rehearsals of nine new originals, with time off for sailing, flying and hiking together.
With trumpeter Noah Halpern joining the core band of saxophonist Santosh Sharma, bassist Ben Feldman, pianist Dylan Hayes, guitarist Martin Budde, and drummer/producer/engineer Xavier Lecouturier, the group found a new power and focus in their sound, with the expanded front line and the growing conceptual openness the band had developed.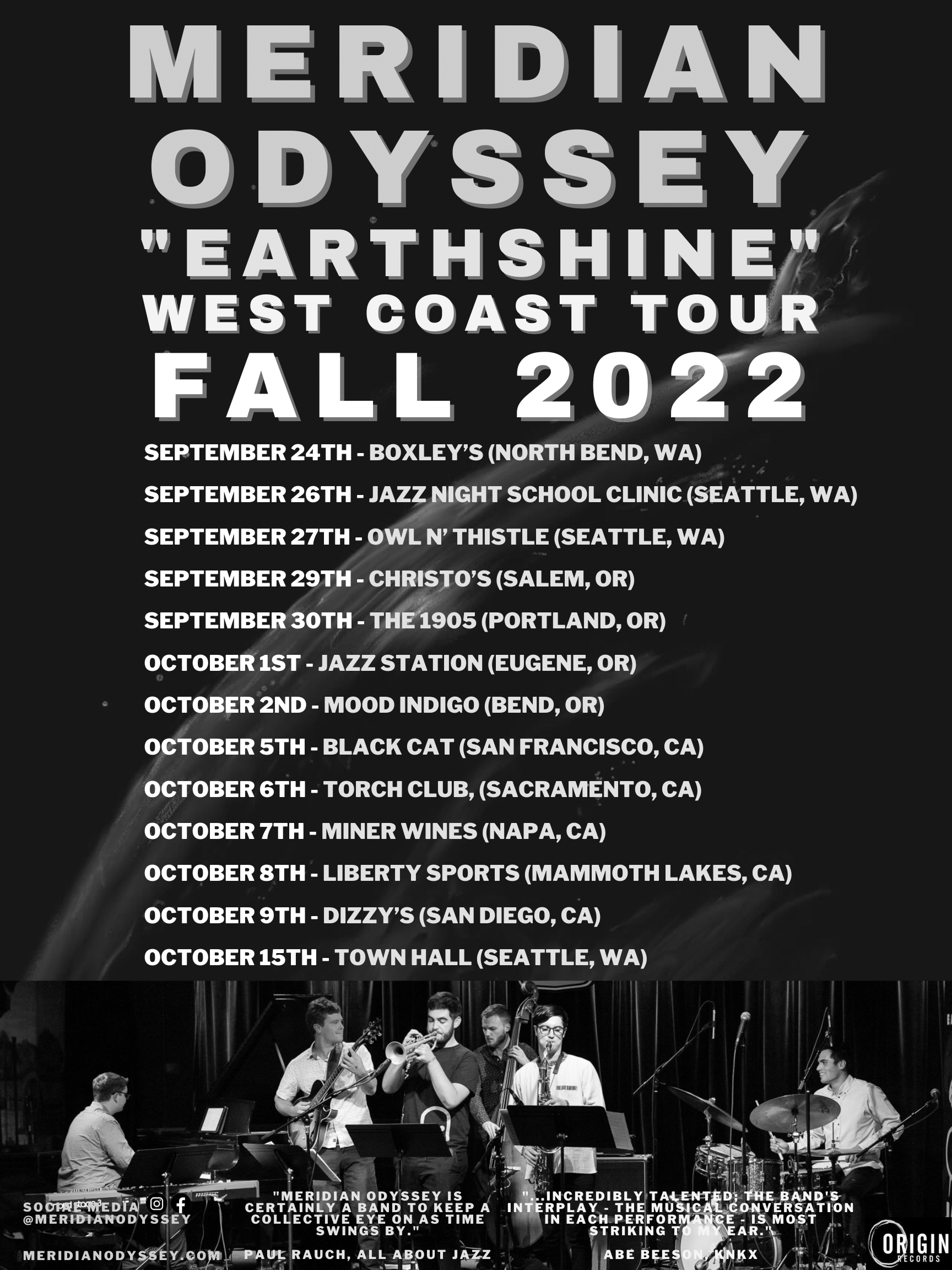 A trip to the seventh galaxy for the Space X generation, the accent here is on interplay and vibe rather than exploration. Young lions that know how to play well together and focus on achieving lift off.